Day 1 :
Keynote Forum
University of Zurich, Switzerland
Time : 10:00-10:40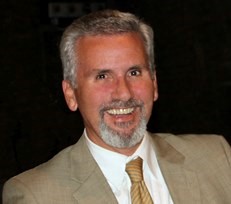 Biography:
Dr. Spyridon Kollias is Professor of Radiology with specialization in Neuroradiology at the University of Zurich, Switzerland and Chief of the MRI section at the Department of Neuroradiology. He was trained in Radiology at the University of Athens, Greece from 1986-1990 and in neuroradiology in the US from 1990-1993. He authored more than 350 peer-reviewed publications, reviews, letters and book chapters and he is co-editor of three books in the field of high resolution medical imaging (recent impact points of publications: 861, citations: 7495, h-index: 49). He serves at the editorial board and reviews for several scientific journals and funding organizations. His main interest is in multimodal Neuroimaging and the applications of advanced magnetic resonance (MR) imaging technology in the diagnosis of neurologic diseases.
Abstract:
Metastases are among the most common mass lesions in the brain. 20-25% of systemic malignancies show metastases in the CNS and 15% of them will present with neurological symptoms before the diagnosis of the systemic cancer. Among them, 40-60% have an abnormal chest radiograph suggestive of bronchogenic primary or other metastases to the lung. Chest radiography should be included in the workup of any brain mass lesion. Additional imaging modalities such as CT, positron emission tomography (PET), and bone scanning are used to stage the systemic disease. CNS metastasis has many manifestations to the skull, dura, leptomeninges and brain parenchyma. CT underestimates the number of brain lesions even when contrast medium is used. Magnetization transfer imaging, perfusion and diffusion imaging and MR spectroscopy can potentially differentiate between a metastatic lesion from multifocal glioma or lymphoma. Many non-neoplastic neurological diseases can mimic metastatic disease on neuroimaging including MS, pyogenic abscess, toxoplasmosis, cysticercosis, sarcoidosis, tuberculosis, fungal infections, and others. Conversely, several brain metastases, can present in the absence of typical tumefactive lesions. When the diagnosis of a brain metastasis is raised, a thorough assessment of history, a physical examination, and a minimal workup can provide important clues on the nature of the lesion (i.e., neoplastic versus vascular, inflammatory, or infectious lesions) and will avoid missing obvious diagnoses. For practical purposes, decisions should continue to be based on adequate clinical judgment, a high index of suspicion for alternative diagnoses, and concordance among different examinations. Biopsy or surgical resection is indicated for all patients in whom the diagnosis of brain neoplasm could not be confidently excluded.
Keynote Forum
University of Wisconsin-Madison, USA
Time : 10:40-11:20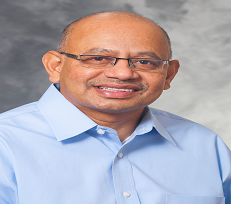 Biography:
Raghu Vemuganti has completed his PhD at University of Hyderabad and Postdoctoral studies at University of Montreal. He is a Professor and Vice-Chair for Basic Research, Department of Neurological Surgery, University of Wisconsin-Madison. He has published more than 150 papers in reputed journals and has been serving as an Editorial Board Member for Stroke, Journal of Cerebral Blood Flow and Neurochemistry International. He also serves on several NIH, AHA,
VA and DOD grant review panels.
Abstract:
Epigenetics play a significant role in brain pathologies. We evaluated the role of a CNS-enriched epigenetic modification known as 5-hydroxymethylcytosine (5hmC) in regulating transcriptomic and pathogenic mechanisms following focal ischemia. Young and aged mice were subjected to transient middle cerebral artery occlusion (MCAO) and the peri-infarct region was analyzed at various reperfusion times. To decipher the functional role of 5hmC, mice were injected either with an siRNA against the 5hmC producing enzyme TET3 or ascorbate (TET3 activator) in mice subject to transient MCAO. Focal ischemia rapidly induced 5hmC levels, TET activity and expression in neurons and astrocytes. Levels of 5hmC were increased in a TET3-dependent manner, and inhibition of TET3 led to wide-scale reductions in the postischemic expression of neuroprotective genes involved in antioxidant defense and DNA repair. TET3 knockdown in adult male and female mice further increased brain degeneration and mortality following focal ischemia, demonstrating a role for TET3 and 5hmC in endogenous protection against stroke. Ascorbate treatment following focal ischemia enhanced TET3 activity and 5hmC enrichment in the peri-infarct region. TET3 activation by ascorbate provided robust protection against ischemic injury in young and aged mice of both sexes. Moreover, ascorbate treatment improved motor function recovery in both male and female mice. Collectively, these results indicate the potential of TET3 and 5hmC as novel stroke therapeutic targets.